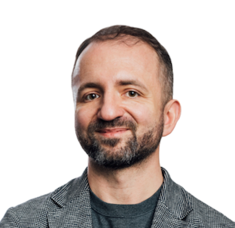 Michał Araszkiewicz is an assistant professor (adiunkt) in the Department of Legal Theory at the Jagiellonian University in Kraków and holds a PhD in legal theory. He is also a legal advisor, partner in Araszkiewicz Cichoń Araszkiewicz Law Firm (acrlegal.pl).
Michał Araszkiewicz has published extensively in the field of legal theory and in the area of AI and Law. He specializes in theories of legal reasoning and argumentation, legal interpretation, case-based reasoning as well as in normative aspects of Artificial Intelligence, including the right to explanation. He is currently a member of the Executive Committee of the International Association for Artificial Intelligence and Law (IAAIL) and of the Steering Committee of JURIX. He served as the President of the ARGDIAP association (argdiap.pl) – a NGO focused on the problems of argumentation, dialogue and persuasion.
He has co-organized numerous scientific events including the JURIX 2014 (Conference Chair) and three consecutive editions of XAILA – The EXplainable and Responsible AI in Law workshops at JURIXes 2018-2020 and ICAIL2021.
In legal practice he specializes in the field of legal regulation of AI as well as in Intellectual Property, Data Protection and broadly understood Protection of Information.