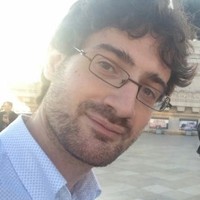 Francesco Tarasconi is a Data Scientist, currently working at CELI and acting as Data Science Manager.
He graduated in Mathematics at the University of Turin with the thesis "Singular Value Decomposition, Eckart-Young Theorem and Text Mining in SAS", which was awarded 2nd prize in the SAS University Challenge.
He has conducted the applied research project (Lagrange Scholarship) "Computer and mathematical tools for the study of Web social networks" at CELI in 2013-2014. Part of the research is described in the paper "Geometric and statistical analysis of emotions in corpora", which was awarded the "Distinguished young paper" prize at the First Italian Conference on Computational Linguistics.